24 – Damn the Man, Save the Music: Donna Winters Day!
On today's episode we're joined by special guests Hannah Shaffer and PK Sullivan to continue our play test preview of Hannah's new game: Damn the Man, Save the Music.
You can find Hannah and PK on twitter @pk_sullivan and @handbandit, and PK's Three Rocketeers on drivethrurpg.com.  Find Hannah's Questlandia and 14 Days on makebigthings.com, as well as keeping up with her upcoming games (like this one).
Smackin' A Walrus was created by Mel Fox @melerella and Karen Looney aka @roamingclover. We absolutely snagged the idea for them from Twitter. Here's Karen's wonderful poster art, starring Mel!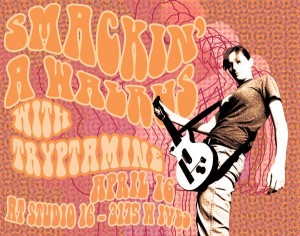 Podcast: Play in new window | Download
Subscribe: Apple Podcasts | Google Podcasts | Stitcher | RSS