She's a Super Geek is a live play RPG podcast hosted by Andi and Senda. What do we play? Well, honestly, whatever we feel like! It's all about having fun.
Alright, we do have one agenda item and it's this: there are a lot of live play podcasts on the web these days.  But you know what sets us apart?  We're showcasing women as GMs, and making sure our sound quality is the best that it can be!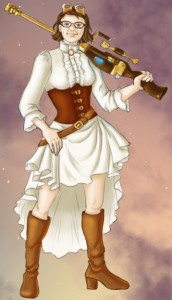 Senda
Senda has been playing RPGs for over 15 years, and geeks out about other live play podcasts a ton — especially OneShot, Campaign, and CritJuice.  She's always been a fantasy buff and she usually wears steampunk to conventions. You can find Senda on Twitter and on tumblr.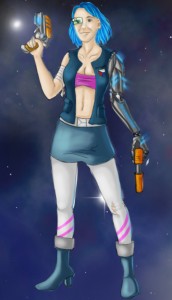 Andi
Andi–formerly Emily– loves gaming and has been doing it since she was a freshman in college. She's really excited to run new games and explore story-forward gaming. You can find Andi on twitter.  You can also hear her on the Wednesday Evening Podcast All-Stars and the Redemption Podcast.